iOS developer
Nazariy
EXPERIENCE:
7 years
Nazariy
iOS developer
Upper-intermediate
MS in Software Engineering
Description
Nazariy's previous projects included development of high load social network and iOS app for a car driving assistant and prediction service, where he has been responsible for designing the app architecture.
Professional career
iOS Developer
High-load social network
09.2018 – Present
Designing app architecture; supporting and improving the existing code base
iOS Developer
Car driving assistant
02.2018 – 09.2018
App architecture; Designing and writing Objective-C wrappers for the C API of the service's mobile platform SDK
iOS Developer
Instant messaging service
05.2016 – 02.2018
Designing and implementing client/server interoperability architecture; adding and adapting UI for various screen sizes
Why work with us
Careful screening process
All candidates are interviewed and tested by our tech leaders and HR specialists.
No commitment on your part
You do not need to pay or sign anything before you make the final hiring decision.
Intellectual property protection
You keep all rights for the code, ideas and the know-how produced by your team. Everything is secured with NDA.
We are easy to work with
Your team will be flexible enough to adjust to your schedule in terms of working hours, calls, and video conferences.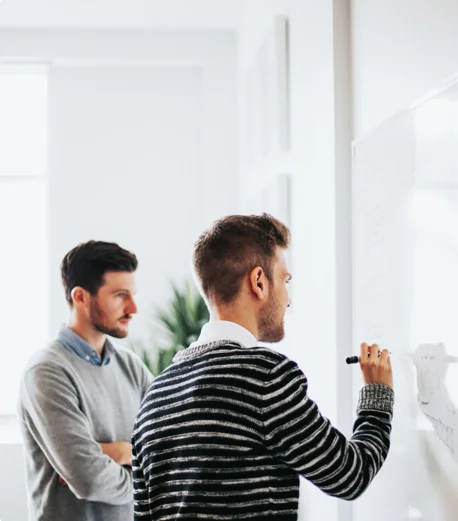 X
Enter your email to enable us to send the full CV in PDF
Schedule interview with the engineer
or request more talent