UX/UI designer
Alla N.
EXPERIENCE:
3 years
Alla N.
UX/UI designer
Intermediate
BS in Graphic Design
Description
Highly motivated, pedantic, organized and able todeliver helpful solutions within mind the attention of business objectives. In charge of web, mobile sites and web applications design.
Professional career
UI/UX Designer
01.2018–Present
Responsibilities
Create UI designs and prototypes
Formation of functional solutions and creation of UX-prototypeson their basis
Work on the final visualization in the form of concepts
Animation
Storyboarding
usability testing paper/dynamic prototyping
Detailed specifications and design assets
Controlling design implementation for a better final results
Why work with us
Careful screening process
All candidates are interviewed and tested by our tech leaders and HR specialists.
No commitment on your part
You do not need to pay or sign anything before you make the final hiring decision.
Intellectual property protection
You keep all rights for the code, ideas and the know-how produced by your team. Everything is secured with NDA.
We are easy to work with
Your team will be flexible enough to adjust to your schedule in terms of working hours, calls, and video conferences.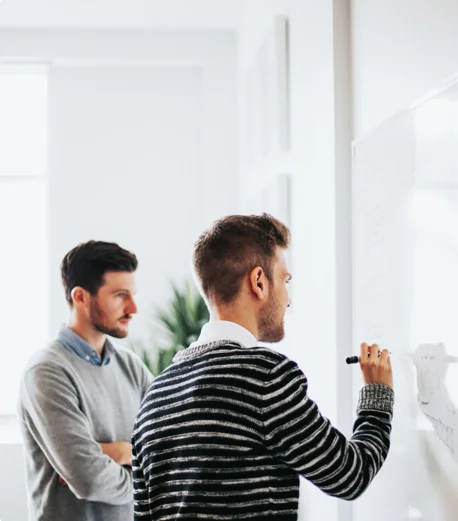 X
Enter your email to enable us to send the full CV in PDF
Schedule interview with the engineer
or request more talent